Welcome Max and Tobias to the EMA team
Big Welcome to the growing EMA team to our two new apprentices Tobias and Max. Max has just finished his course at Exeter college. Tobias has just obtained his personal trainer qualification and now teaches our Wednesday lunchtime padblast class and will be taking on some 1:1 clients soon. Both along with our other apprentice Owen regularly train at EMA and all are looking forward to enhancing their training through working at EMA. Keep up the good work boys and if you are in do say hi if they are on the desk :) ​
The Jiu-Jitsu Society – Celebrating 30 years at a 100-year institution
Societies at the University of Leicester give students an opportunity to make life-long friends, learn a new skill, build on their teamwork with other students and get involved in university activities like Varsity and Freshers that take place yearly. With a lengthy list of clubs and groups currently active at the University, from football and rugby to the Anime society and Enactus, it is no surprise that many of them have a long history since their creation. One such society, the Jiu-Jitsu society, celebrated 30 years in 2021 since it was formed. We spoke to Isaac Bitelli, current Captain of the University of Leicester Jiu-Jitsu club and their 1992 club Captain, Soke Dr Richard Catterick about their founding, their achievements and how they feel celebrating 30 years of Jiu-Jitsu at the University, during the University's Centenary year. "It's crazy to think the club has now been running for 30 years." - Soke Dr Richard Catterick Founded in September of 1991, the society ran as an unofficial club at the University of Leicester, later becoming official in the Autumn of 1992. The first club Captain was Joanne Harvey, with Kevin Sharkey as the club's Secretary and a total of 8 to 10 members. Soke comments: "It's crazy to think the club has now been running for 30 years. It has become an institution in Leicester that produces quality martial artists and all-round great people. I am proud to have been part of its history and look forward to help celebrate the 50th in twenty years' time." Isaac added: "I am proud that I can not only be part of, but also shaping something that has been around many years before I was born and will hopefully be around many years after I am dead. Legacy is a key value imbedded into the University of Leicester and the Jiu-Jitsu society is certainly part of that, and so it is fortuitous that such a big milestone of the club co-insides with one of the University." A brief history of Jiu-JitsuJiu-Jitsu was founded originally in Japan. Jiu-Jitsu is a family of Japanese martial arts and a system of close combat that can be used in a defensive or offensive manner. Brazilian Jiu-Jitsu also exists and is a martial art and combat sport based on ground fighting and submission holds. It focuses on the skill of taking an opponent to the ground, controlling one's opponent, gaining a dominant position, and using several techniques to force them into submission via joint locks or chokeholds. The style of Jiu-Jitsu practiced at the University, however, is its own, which was founded here at Leicester by the 1992 club Captain, Soke Dr Richard Catterick. Isaac describes how their style differs from the traditional style: "It is in the nature of all things to change, to adapt. To overcome the challenges the future brings. Jiu-Jitsu is no different. We are no longer just for safety on the battlefield but also safety on the street, no longer just for the privileged few but for everyone, no longer for lords to make war, but for people to make peace. Our founder practised a variety of different styles, gaining black belts in many of them. He has taken what he learnt and, with some new ideas of his own, produced his own style of Jiu-Jitsu". Overcoming the pandemicLockdown brought about a new set of challenges for many societies at the University, particularly around membership of new students. With the pandemic ongoing, Isaac looks back on their perseverance to overcome a hurdle that many faced: "We kept going through lockdown by live-streaming lessons. Even though we persevered, we still struggled like everyone else, ending the year with no members (other than current committee). We went into this year worrying we wouldn't be able to continue, and the club would have to shut down. Through hard work however, we turned this around. We currently have 22 members. All except 3 are brand new members and many of them have recently passed their first Jiu-Jitsu grading. Before Christmas, we were the biggest martial arts club on campus (unless the other clubs have significantly grown since then, we still are), and we expect to continue to grow as we set up opportunities for competitions and continue to provide a safe environment for people to learn how to defend themselves. "Issac continued: "Jiu Jitsu, to me, represents the chance to be better, not just physically but emotionally as well. It has helped me develop perseverance, confidence, and discipline, with which I have overcome many obstacles. It isn't for everyone, but it is something I feel everyone should try, because if it is for you, you'll be glad you did." If you'd like to get involved, the Jiu-Jitsu society provide free taster sessions. Be sure to contact first by emailing su-jiujitsu@le.ac.uk. For sessions, make sure you are in sportswear, and take along with you a water bottle. Training takes place at the Danielle Brown Sports centre on Tuesdays 7:00pm - 8:30pm and Thursdays 7.30pm - 9:00pm. For more information on the Jiu-Jitsu society, contact details can be located on the University of Leicester's Students' Union website, and on Instagram and Facebook. ​
A few weeks ago, I shared this post on our social media talking about the how we believe martial arts is a mandatory life skill the same as swimming for all kids. In everyone's lifetime at some point they are going to face the threat of physical violence and being able to cope / overcome a bully just in the same way as being able to enter water without fear or dread is so important. Here is the post in case you missed it. The post was aimed at parents and children but the great thing about social media and martial arts is that it can be shared and its value is applicable to all. A few days after I posted it, I had message from one of my adult students he has been training for just under 50 classes."Last weekend I was involved in some road rage. A guy sped up and pulled up in front of me, blocked me in, got out and shouted through my window and threatened to pull me out. For first time in my life, I was able to keep calm in a possibly violent situation. I looked him in the eyes and spoke steadily and politely and he just backed off. I'm not saying I could have defended myself, but it was great to think clearly under pressure and possible attack. Martial arts give you confidence but more it grounds you. " This was so great to read. A lot of people think martial arts are only about being able to react physically to a threat. This is only part of the story. The confidence and self-assuredness it gives also helps you be able to talk people down, stopping potential violence knowing that if things to get physical you have the tools to look after yourself. Hope you have a great rest of day 😊​
Henry loses 20kg in just 4 months by just training at EMA
Just wanted to share with you all, how proud of this young man we are at EMA. Henry is a Hong Kong native who came to Exeter to Study Mechanical Engineering at the University in the autumn joining us in November. At that time, he weighed 96kg and was pretty unfit by his own account. Henry dived straight into the EMA culture training on our unlimited package, with the benefit of student discount. Now some 4 months later he has shed 20kg and now weighs an amazing 76kg. He trains in Jiu Jitsu, Kickboxing, BJJ, Boxing and Japanese sword and in that 4-month period he has achieved his first gradings/belt tests in Jiu Jitsu, Sword and Kickboxing. Plus, last weekend he had his first boxing match also raising money for Cancer research in our partnership with UWCB (Ultra white-collar boxing). The guy is a complete inspiration and is testament to what you can achieve if you surround yourself with the right team. Looking forward to seeing his progression.
Full-time Apprenticeship at Exeter Martial Arts
Are You - Passionate, Motivated, Organised, and Great with People…? Are you excited about health, fitness and personal improvement...? Do you want to work with enthusiastic people between 3 and 83 years old in a local Exeter based business…? If you ever dreamed about what it would be like to work in a Martial Arts Academy enriching people's lives, allowing them to achieve their personal fitness goals while improving their wellbeing; then you may have stumbled upon the job opportunity of a lifetime. Here's why…Exeter Martial Arts is one of the largest and most successful Martial Arts Academy's in the southwest with a gold standard instructor team and a large and growing client base. We have a unique opportunity for a Passionate, Motivated, Organised, Client Focused Superstar to join our team. Our children's martial arts coaching team is expanding and we are looking for an enthusiastic people person to join it as an apprentice, teaching children from the ages of 3-15 years. No martial arts/ fitness knowledge is required as this would be learned on the job at Exeter Martial Arts. We work in collaboration with Exeter College where as part of your qualification you would work towards a NVQ in either Community Activator Coach or Personal Trainer Apprenticeship. If you'd like to be part of a creative, fast paced environment that will bring out the very best in you; we'd like to hear from you… Email helenexeterma@gmail.com for more details. We will be interviewing prospective candidates soon! Best of luck The EMA team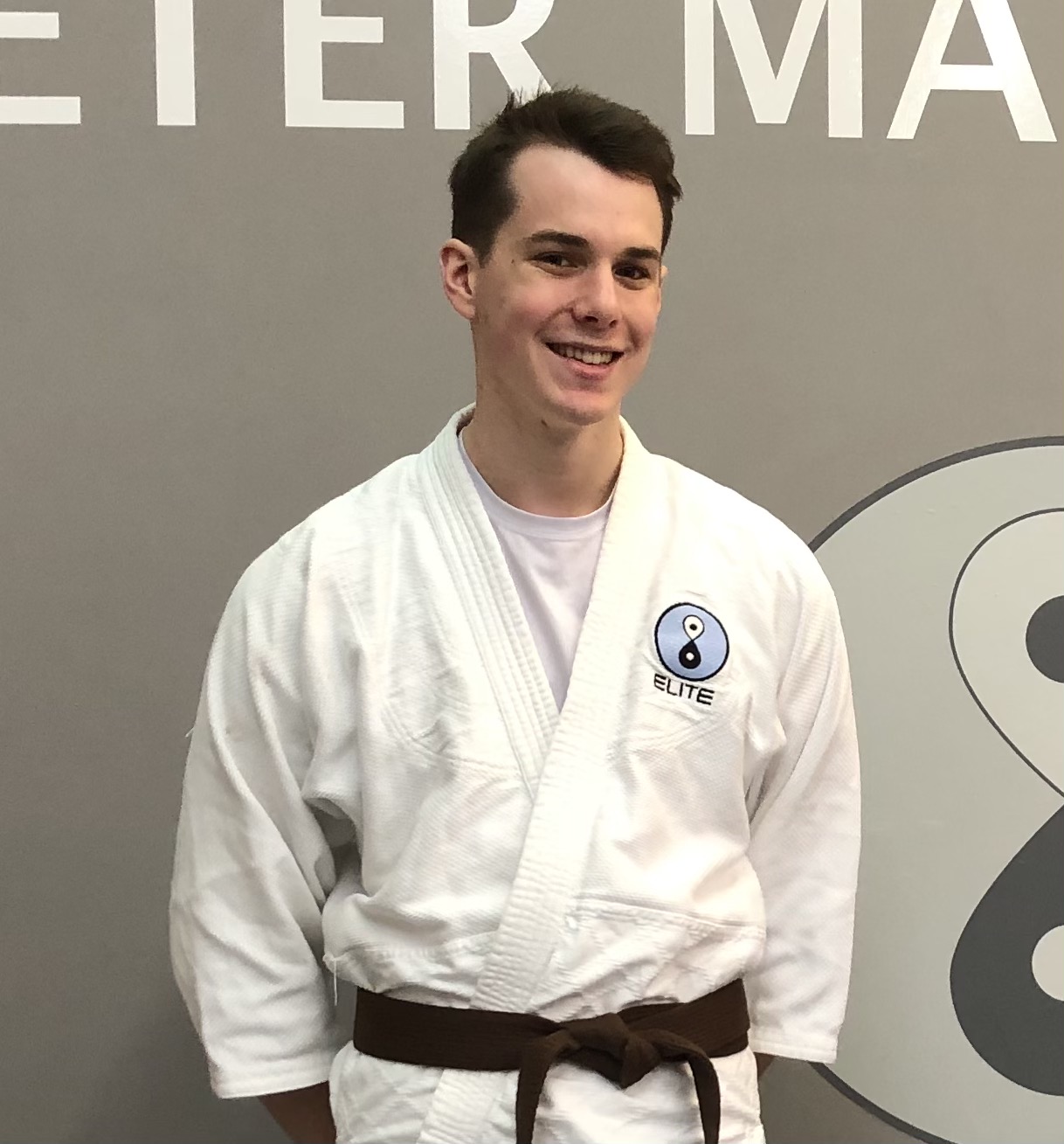 Student, Apprentice, Instructor - Tom's Journey
Tom Simpson started training in our Jiu Jitsu classes at EMA in the spring of 2017 at the age of 17 and having just left school. When we advertised for our first apprentice that summer he applied and we were pleased when he started working with us in September 2017. Tom worked hard both at Exeter College and through his training at EMA to complete 2 apprentice qualifications over the next 2 and a half years- his gym trainer qualification and an NVQ in Leisure Management. When Tom joined us he had no instructor experience, and just a few months of martial arts training under his yellow belt. Three and half years later he has grown into a valued member of the team and is beloved by the children he teaches and their parents alike. He has also trained hard on gaining a well-rounded number of martial arts skills and currently is working towards his black belt in Jiu jitsu and his purple belt in kickboxing, with the hopes of competing later in the year when covid restrictions allow. Over the pandemic Tom has been a rock, alongside the rest of the coaching team he has helped the EMA members through hard times both mentally and physically with his daily appearances on zoom classes. Teaching on Zoom is a real challenge- keeping people engaged and progressing with very limited feedback and interactions, but it is a challenge which Tom has excelled at. Although we know he is really looking forward to seeing all our students face to face when we reopen later in the month. Tom is now a full-time instructor with EMA and as we grow we are looking forward to seeing his progression both as a martial artist and as a valued instructor. Tom embodies the values of EMA; enthusiasm, hard work and consistency and is a great role model for the next generation of martial artists.
EMA welcomes back Exeter Uni students with some free taster classes
Exeter Martial Arts is a permanent martial arts gym just a few minutes' walk from Campus. We are one of the biggest martial arts dojos in the south west and offer classes in a wide range of martial arts from Kickboxing and Boxing to Jiu Jitsu and BJJ and MMA to traditional Japanese weapons. We have a full equipped, Covid secure facility and a high quality fulltime professional instructor team. We are offering some Free TASTER CLASSES during the first two weeks of term to Exeter University studnets so check out the link below but before you do hear what some of our awesome uni studnets are saying about our classes :) Alina McGregor, 3rd year BA Sociology/Anthropology student I train mainly Brazilian Jiu Jitsu, though I've also trained in kickboxing and traditional Jiu Jitsu. I've been at the gym since I was 16 so it's been 4 years now. I chose EMA because of the people and the attitude that makes the gym.For me it's really about the people. I've made friendships that I would never have made otherwise and I've been able to enjoy developing myself through martial arts in terms of confidence, determination and physical ability. Jack Birch, 4th year student, studying physics I have trained at EMA for 2 years in the kickboxing class.I chose Exeter Martial Arts as I wanted a gym that was not part of the university. I wanted somewhere I could train and not be reminded of my studies and university. It has provided a nice escape from the stresses and strains of being a student.Training at EMA also appealed to me because of the broad range of disciplines they teach. I found that I could not only become a good striker but also a good grappler too. My favourite thing about my training at Exeter Martial Arts has been the quality of coaches. The coaches are friendly and really want to see you develop and improve your abilities. There is a good sense of community in the gym. Everyone is friendly and welcoming and everyone wants to see you improve. Oli Miles, 4th Year in Arabic and Islamic studies. I train Mixed Martial Arts and Brazilian Jiu-Jitsu and have done so for about a year and a half. I train at Exeter Martial Arts because its teaching is varied, affordable and enjoyable. My favourite thing about training here is the family atmosphere and the attention that the coaches give to each student so that they can improve and enjoy themselves the most. The staff are amazing and really care for everyone here. Grace Alexander, Law conversion I started train kickboxing with EMA at the beginning of my first 3 year. I'm going into my 4th year now doing a law conversion course at Exeter. I chose to train at Exeter Martial Arts as I wanted to continue my training from home and meet new people outside of the university setting. At my taster class everyone was so friendly and welcoming, I loved it straight away!My favourite thing about the training is seeing myself improve and the sense of community amongst the class. It's a great chance to socialise as well as train! Angela Breimann , PhD student I have been training Jiu jitsu which is a traditional martial arts for a year and a half now. I chose Exeter Martial Arts because they have a wide range of classes on offer although I was mostly interested in jiu jitsu and they also had a free trial session. I am, really glad a went along before everyone was super supportive and friendly. The thing I like best about training at Exeter Martial Arts is the real sense of achievement I get through the training and getting to interact with the people their. Martial arts are well known to have a lot of benefits. Not only are they a great fitness work out but they also help build confidence and develop effective self-defence skills. They are also great for mental health and stress relief providing a switch of to modern life.For Exeter University students we are holding several Free Taster on the following days.Here you can come in and try a class and if you join up take advantage of our student discounts and our perks programme one of which is 50% of pizza at Sidwell street Pizza hut. Thursday 17th September at 1.30pm, MMATuesday 22nd September at 7.15pm, MMAWednesday 23rd September at 1pm, Jiu Jitsu and NunchuksThursday 24th September at 1.30pm, Kickboxing Our expert coaching team will introduce you to a wealth of knowledge around your chosen martial art, while helping you reach your fitness goals and learn some awesome new skills. Here is some more info on the individual arts we are offering in the tasters. MMAWhether you want to learn MMA as an awesome way to improve your fitness and learn something new or if you are planning to train for competition in the ring, our classes are a great way to learn more about BJJ, wrestling, kick/thai boxing and boxing. K1 KickboxingWant a fitness regime that is fun and has a great stress release?. Then our kickboxing class is for you. Jiu Jitsu and NunchuksLearn the ancient art of the samurai and the skill of the Nunchuks in our friendly and fun Jiu Jitsu classes.Here is a video where you can see more of our combat sports classes To find out more about what EMA has to offer check out our combat sports video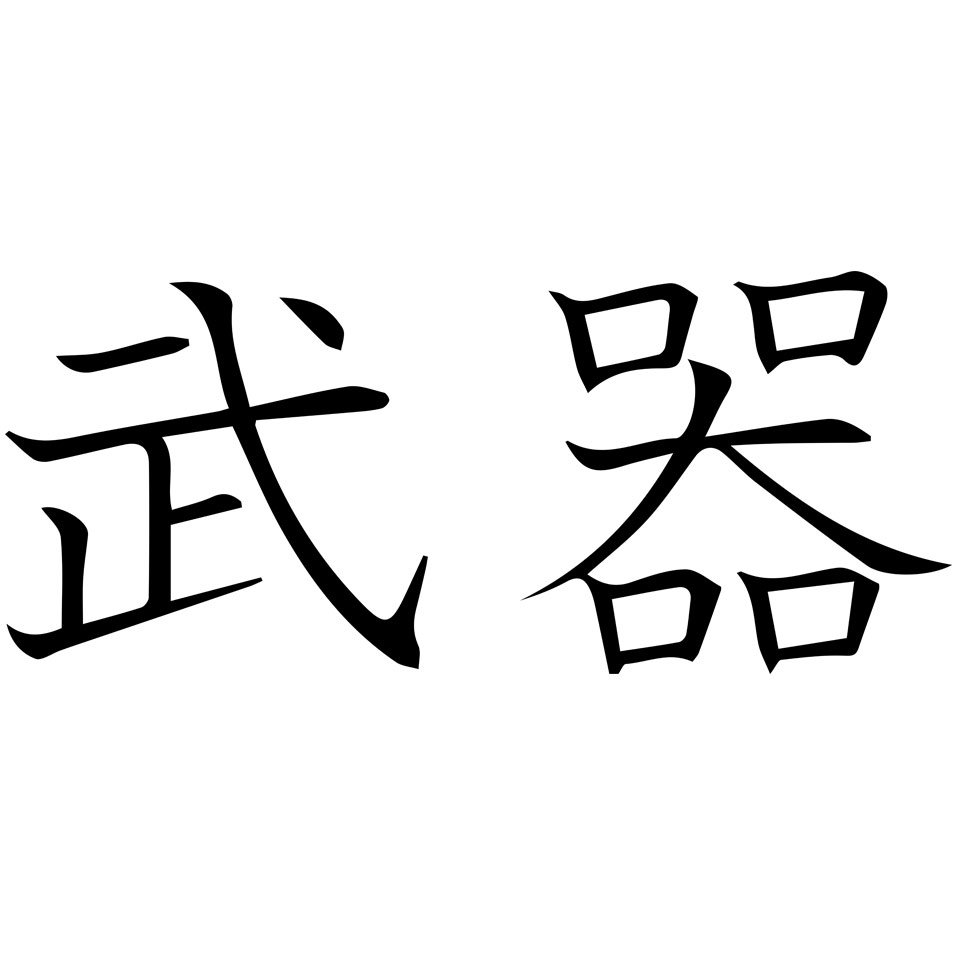 Traditional Jiu Jitsu Weapon training for August 2020
Hi all its great to be back in the dojo after 4 months of lockdown and we just wanted to update the traditional jiu jitsu students what they would need for theor classes in August. The weapon we are going to be studyiing/working with is called a Tanbō in Japanese. Please note this is different to a hanbō (1m staff) that the green belts and above learn as part of theor grading syllabus. The tanbō is a short staff used for close quarter protection (traditional 30-60cm in length). The ones we are using in class are also padded so we can work on the striking stations with them. There is lots of detail and ways of using them. With varied grips and ranges plus uses not just for strikig but grappling too,. I am looking forward to sharing my knowledge of this great little weapon with you. You need to buy before your class as we can not take payments on the day due to time restrictions. You will also need gloves as we can't lend any out due to Covid restrictions. Again, they can be bought from our online shop and we will hand over the tambo and gloves when we see you at class. The classes will work in pairs in the week of August Mon/Tuesday will be the same class and Wednesday/Thursday teh same each week so important to make two classes a week in the beginning or end blocks. Hope this helps and see you on the mat Its going to be fun 😊 Sensei PS remember to book in for class (you can book now up to 2 weeks ahead) ​
Corona Virus / Covid 19 update for EMA
We just wanted to let you know that we are thinking about the coronavirus/Covid19 in relation to EMA. To date there are no cases in Exeter but we are putting extra measures in place to keep everyone safe. As you know we wash the mats several times and week. In light of the current Coronavirus we will be increasing this and also ensuring that we treat all contact points ie doors, light switches, desks are wiped daily with disinfectant, etc. In an effort to improve hygiene and reduce the possibility of transmission within our academy, we ask that members wash hands thoroughly upon arrival at the gym, as well as continuing to practise good hygiene as normal (shower before and after training, clean kit after every use, don't share personal kit, gum-shields must be in your mouth or in a case in your bag... gum-shields left lying around will be binned immediately). We encourage everyone to have their own kit re gloves and pads. If you want to buy some feel free to ask at the desk or here is a link to our online shop As always please do not come to the gym/ bring your child to training if there is any suspicion of illness within your household, including;Generally feeling unwellHeadacheHigh temperatureCoughing or sore throatShortness of breath Please do not come to training/ bring your child to training if you have recently returned from travelling to any of the areas currently known to be affected by outbreaks of Covid-19/ Coronavirus. Contact your healthcare provider for more information. Any persons who come to the gym showing any symptom of illness (however mild) will be asked to leave. Please help us to avoid this embarrassing situation by heeding the advice given above. The risk to the general population remains low and we do not wish to cause alarm among you, but equally we wish to reassure you we are treating this outbreak seriously and doing what we can to minimise risk to yourselves, our valued instructors, our families and the wider community. Please contact us if you have any concerns or questions, and please report to us any instances of suspected Covid-19/ Coronavirus and checkout the NHS website for their updates etc ​
info@exetermartialarts.co.uk