Corona Virus / Covid 19 update for EMA
We just wanted to let you know that we are thinking about the coronavirus/Covid19 in relation to EMA. To date there are no cases in Exeter but we are putting extra measures in place to keep everyone safe. As you know we wash the mats several times and week. In light of the current Coronavirus we will be increasing this and also ensuring that we treat all contact points ie doors, light switches, desks are wiped daily with disinfectant, etc. In an effort to improve hygiene and reduce the possibility of transmission within our academy, we ask that members wash hands thoroughly upon arrival at the gym, as well as continuing to practise good hygiene as normal (shower before and after training, clean kit after every use, don't share personal kit, gum-shields must be in your mouth or in a case in your bag... gum-shields left lying around will be binned immediately). We encourage everyone to have their own kit re gloves and pads. If you want to buy some feel free to ask at the desk or here is a link to our online shop As always please do not come to the gym/ bring your child to training if there is any suspicion of illness within your household, including;Generally feeling unwellHeadacheHigh temperatureCoughing or sore throatShortness of breath Please do not come to training/ bring your child to training if you have recently returned from travelling to any of the areas currently known to be affected by outbreaks of Covid-19/ Coronavirus. Contact your healthcare provider for more information. Any persons who come to the gym showing any symptom of illness (however mild) will be asked to leave. Please help us to avoid this embarrassing situation by heeding the advice given above. The risk to the general population remains low and we do not wish to cause alarm among you, but equally we wish to reassure you we are treating this outbreak seriously and doing what we can to minimise risk to yourselves, our valued instructors, our families and the wider community. Please contact us if you have any concerns or questions, and please report to us any instances of suspected Covid-19/ Coronavirus and checkout the NHS website for their updates etc ​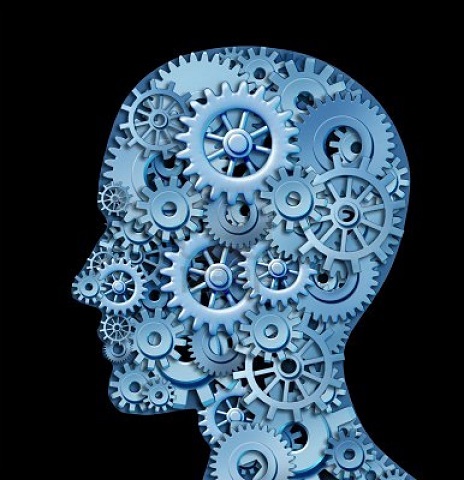 How learning Jiu Jitsu can improve your mental health
It is no secret that exercise can do wonders for your physical health; from weight loss to a healthier heart, the physical benefits of exercise go on and on. Yet, the benefits exercise can have on your mental health still go unacknowledged by many, despite it being one of the most effective ways to overcome mild mental obstacles. Martial Arts teaches more than just physical ability, it teaches discipline and resilience. Exercise can improve the release and re-uptake of serotonin, dopamine, and noradrenaline; all of these neurochemicals have been proven to have links to mental illnesses, such as depression and anxiety. Medical professionals across the UK, and across the globe, continue to stress the benefits exercise can have on your mental health and how much joy it can bring to your life. Meditation is often commonly associated with martial arts, and this is a great way to improve your mental health, as martial artists focus their mind and fully connect the body to the soul. Many people engage in martial arts as they teach more than just physical prowess; these ancient forms of combat and can provide many life lessons, as well as teaching skills such as patience and resilience. Learning Jiu Jitsu can do wonders for your mental health. Not only will the exercise increase your neurochemical activity, and thereby boost your mood and outlook, but the social benefits of martial art classes should not be overlooked. As an opportunity to make new friends, the social element of attending a martial arts class can also have positive effects on your mental health. Alongside the physical health gains , you will most likely notice a large boost in confidence, even if you were very shy and timid before. This is because immersing yourself in something, whilst also having fun and making friends, is a great way to find your true potential. Confidence is one of the most important things anyone can cultivate in life , regardless of age. It will mean they are more likely to aim high, set goals to achieve them. Learn more by booking a FREE no obligation trial traditional jiu jitsu lesson below or just call into the academy for a chat with our qualified coaches and students who have all benefitted from our great programmes at Exeter Martial Arts ​
We have a fantastic new opportunity coming up at Exeter Martial Arts for a Customer Service Administrator to join our team at our central Exeter Gym. This position will be available from 25th March 2019 for 32.5 hours per week during our operating hours of 3pm- 9.30pm Monday- Friday. We are looking for a person with excellent communication skills. They need to be confident, sociable and a great team player. They need to think quickly and creatively and to be able to rapidly build rapport on meeting new people. They also need excellent organisational skills and attention to detail. The role includes being front of house throughout our operational hours, representing Exeter Martial Arts. A key part of your role will be meeting and greeting new and existing customers, dealing with customer queries and selling our training packages. You will also be required to make hot drinks, sell stock and manage stock levels. The successful candidate will also deal with membership, insurances and new potential customers both face to face, on the telephone and via email. They will need basic IT skills and be able to deal with telephone and email queries and update social media platforms regularly. From time to time there will be some data entry, and processing of membership and insurance. Customer service or Sales experience is preferred- but not essential. An interest in sport, fitness or martial arts is preferred but not essential-training will be provided. The hours of work are Monday- Friday, 3pm-9.30pm. It is not a suitable position for an existing EMA member who is keen to continue with their classes as the candidate will need to be available on the desk throughout these hours. Salary is £8-£9 per hour depending on age and experience. Extra hours will be available from time to time. Please send any enquiries and CV's to helenexeterma@gmail.com before the closing date on 22nd Feb. ​
EMA success at the Devon BJJ Open
EMA took a relatively new and inexperienced competition team to the Devon BJJ open held in Plymouth at the weekend. Nine of our adults and five cadets/Juvenilles made the hour journey from Exeter. With only three of them in total ever having competed before in BJJ and one of these, Lee Hambleton fighting at Blue belt for the first time as only grading last weekend I was expecting them to gain alot of experince but not a huge medal haul.How wrong was I ! Everyone excelled going in with a win or learn attitude. The day got off to a stunning start with Max getting an arm bar submission in the first 15seconds and the day just got brighter from there. Special mention goes to Olivia and Violet due to lack of teenage girls competing where placed in brackets with teenage boys however this didnt phase them coming away with silver and bronze respectively against the boys in the gi comp. I saw huge performances from each and everyone of my team most of who medalled but some who didnt like Will who made the semis for his weight after winning two fights in his first comp. Here are the medal results Lee Hambleton adult medium heavyweight blue belt masters bronzeOlivia Rowntree teen 2 silver gi and teen 2 no gi bronze Violet Howson teen 2 gi bronze and teen 2 no gi bronzeLewis Gale juvenile middle weight no gi silver Brandon Clarke adult light weight white belt gi bronzeKarl Sharpe teen1 gi silver and teen 1 no gi silverMax Pochereon Adult feather weight white belt gi silverReuben Cock teen 2 gi silver and teen 2 no gi bronzePJ Dundass adult heavyweight white belt gi bronze , adult heavy weight no gi silver Simon Hill adult super heavy white belt gi bronze and Adult super heavy no gi goldRich Martin adult featherweight white belt gi bronzeAdam Bright adult light feather white belt bronze and light feather white belt no gi bronze So in total our team achieved a huge nineteen medals , eleven bronzes, seven silvers and a gold. Which is massive for EMA and our biggest podium haul in BJJ to date. However experience was the biggest winner with all getting invaluable competition practice which will make them all even stronger next time out. As head coach to see these young and not so young :) athletes perform was a pleasure and I am so proud of them all for stepping up to the plate and showing themselves and the world that they CAN DO. The talent and grit of these guys and girls promises a bright future for EMA BJJ and southwest Brazilian jiu jitsu. #EMAfamily #SidneySilvaBJJ ​
Training through exams, why it makes sense and completely adds up​!
Lots of people think that when exam time comes around they should ditch training to give some extra time to revise but is this realisitic and the best use of time. I was at university until I was 30yrs old acquiring three degrees including a PhD on the way and have done a ton of exams, my wife who is a medic did exams every 6 weeks until she was 25 or so. In our household we know a lot about exam pressure and how to cope. We both started training martial arts at uni as under grads and trained all the way through all our respective examinations. We found training a great way to de stress and leave the books behind for a few hours a week giving our brain a rest and our body a work out and overall leaving us happy and healthier for our important tests.But how can this be. Well in my opinion to succeed in exams you need three basic things; preparation/revision,good mental stategetting enough good quality sleep The quality and length of our sleeps is directly related to our stress levels and physical training is directly linked to reducing stress levels in the body. Therefore doing regular exercise in exam periods and giving your mind some complete down time not only allows your brain some needed time off but when you return to study you are in a revitalised and refreshed state. It is also widely acknowledged that exercise not only has a positive impact on our physical health, but it can also increase our self-esteem. Regular physical activity has been shown to have a positive influence on our self-esteem and self-worth, enriching our mental state and giving us that can-do attitude, which is so beneficial when facing any test. Lastly to consider is time. Students (and parents) look at the time training takes away from prep and revision but is this just a flawed unrealistic view, let's look at the science. In a week there are 168 hours. Of which 8 per day on average you should be asleep (56 hours/ week). Therefore, we all should have 112 hours to eat/ exercise/ do anything else we need to do and yes revising is included.Now if you train 2 hours a week that's only just under 2% of your waking week.Is giving up exercise over exam periods and getting this 2% really going to make time for more quality revision? Especially when you look at the benefits of physical exercise with regards stress levels and better-quality sleep and also mental state and self-esteem. As my American friends and colleagues say 'do the math' and don't lose the mat over exam time as it just doesn't add up.​
We are pleased to announce the Judo club at EMA is back after temporary closure over the summer. The new class time is Saturdays 4-5pm and whats better still is mat 1 is available so lots more room for randori practice. If you haven't already booked a FREE taster class now is your chance.Beginners are always made to feel welcome. Just call 01392 663000 or book on our website.See you on the mat
With the classes in the gym starting back for this new year its good to look back on what we did in 2016. It was a massive year for us and our members.We raised a staggering £33,000 for Cancer charities Cancer Research UK (CRUK) and Exeter Leukaemia fund (ELF) cancer charitiesOver 600 people moved forward by grading in Kickboxing, Jiu Jitsu, Thai Boxing, Ken Jutsu (sword), Judo and Brazilian Jiu Jitsu Notables where: Mark Woodland – 3rd Dan in JudoLaura Ibarra Hempel – 2nd Dan in Jiu JItsuDamien Gaucher – 1st Dan in Jiu JitsuZak Reed – Purple Belt BJJRichard Catterick – Mokuroku in Sword We held some awesome seminars with world renowned martial artists here in Exeter too:Tom Barlow, Ben Hall, Ben Jones, Paul O'Callaghan,Nish Soni, Sidney Silva –and also hosted the National Jiu Jitsu championships and the Seishin Summer schoolSo much good stuff. However with change there is always a yin and yang / in and yo. As some of you will know we lose an EMA stalwart instructors Tom Rogers and Shogo Miyakita. Shogo and Tom are brilliant martial artist who started their training journeies with me 8 years ago at Exeter University and Exeter College jiu jitsu clubs respectively. They both have a good training ethos and have achieved a great standard. They have been involved in not only achieving their own martial arts goals and ambitions but have also taken the time to help teach the next generation of martial artists in Exeter. They move to London to further their careers but their plans include adding their considerable knowledge and skill to our London Jiu Jitsu club and we hope to see them at training events throughout the year. We wish them best of luck in London, its been a pleasure to share the mats with you both. Well what about next year well all I can say is we have changed and grown this year and next year is looking already like it will be our biggest yet on all fronts with Combat sports with lots of ideas for development and getting those that want to compete literally on the cards and the traditional guys moving forward in breadth and depth. Its going to big one and am so happy to share my goals and dreams with all of you by experiencing, achieving and excelling in all Exeter Martial arts has to offer and as a thank you to our members in January we are offering £20 cash for introducing a friend to Exeter Martial Arts. See in the gym for details.​
Sidney Silva who is 2nd degree Black Belt (Rickson Gracie lineage) will be at the gym at the end of the month conducting both a gi and no gi seminar, plus gradings and privates. This is an fantastic opportunity not to be missed to train the with not only a pro MMA fighter but also a great guy who has so much grappling knowledge. The seminar is open to beginners and advanced students and if you haven't already confirmed your place do it soon before they run out. He is only in Exeter for a few days so if you want a private (one to one or small group) class with him again speak to the coaches or at reception in the gym. See you on the mat ​ https://www.instagram.com/sidney_silva_bjj/
Big Fight coming up for EMA stalwart.
Big fight coming up for EMA's very own Liam 'The Lima' Clatworthy on Saturday 22nd October at the new UNFC promotions inaugural show at Riverside in Exeter. Liam said he is quietly confident' and is 'just looking forward to it' now the hard training camp is behind him.The 'Lima' has been a fight team stalwart at EMA for the past 5 years and always shown great heart in his fights. There are still tickets left and he would like as much support as possible on the night from Exeter as his opponent is bring a big support from his gym in Plymouth. Just ask in the gym if you haven't got your ticket yet.
Weaknesses, Strengths, Training and Life.​
Seishin Mizu Ryu (the Japanese Jiu Jitsu style we practice at EMA) is an holistic martial art comprising of many different facets for example on its simplest level: throws, break-falls, strikes, locks, holds, weapon defence, disarms and use of staff and sword to name but a few. With regard to training (as in life), it is all to easy to pay extra attention to what we are good at or what we excel at, and not spend time on what we have difficulties with. Training goes on and everything is fine until we are put to the test and we find that what we had thought was unimportant becomes critical. An example of this could be a Jutsuka who enjoys throwing and break-falling but who thinks locking and striking are boring/difficult until they find themselves in a grading, or unfortunately in a difficult situation outside, where the need for a strike or lock could set up their favourite throw and get them out of trouble.On the flip side of this are the things we are not so good at which tend to pray heavily on our mind. Quite a lot of you will be new to training and as happens every year falling, in general, is the facet you will find hardest to grasp. It is very easy to let your mind convince your body that you will never be able to get falling and thus be rubbish at Jiu Jitsu and thus the unenlightened may stop training even though they are good at the other elements ie kyusho, locking etc.This process is all to do with the mind. In martial arts term we call training 'the way', and the way is a path on which you walk each time you step inside the dojo with your sensei as your guide. The Japanese term 'Sensei' is often translated as 'teacher'. However it has a more literal meaning of 'one who has gone before', in so much as they have walked this part of the way when they were at your level, guided by their sensei. They know what it is like to have the feelings you are having and it is often wise to ask their advice and really listen to their response. Now the way is never straight and it is invariably not an easy road. It is filled with traps and pitfalls. A recurrent trap for a student is one where we spend too much time focusing on one particular facet either positively or negatively thus drawing us away from the rest of the art. Later as a sensei you will revisit this trap with your students and learn and understand more about its meaning.In summary no matter at what level you are in the Ryu you will find that you have favourite elements/facets/techniques and these will change over time. My favourite throw when I started training going on for 30 years ago was O Soto Gari, then it changed to O Uchi Gari, Ippon Seoi Nage, Uki Goshi, Sasae Tsuri Komi Ashi etc. With the changes I made my weaker throws became my stronger throws for in training it is always good form to work hardest on what you are weakest. So like the chain all of your links become strong overall. My final thought on this is to imagine the chain being a circle and so the process continues on Once you have strengthened your weaknesses in each of the facets, its time to begin strengthening the new weakest again, such is the nature of training and life.
info@exetermartialarts.co.uk