EMA welcomes back Exeter Uni students with some free taster classes
Exeter Martial Arts is a permanent martial arts gym just a few minutes' walk from Campus. We are one of the biggest martial arts dojos in the south west and offer classes in a wide range of martial arts from Kickboxing and Boxing to Jiu Jitsu and BJJ and MMA to traditional Japanese weapons. We have a full equipped, Covid secure facility and a high quality fulltime professional instructor team.
We are offering some Free TASTER CLASSES during the first two weeks of term to Exeter University studnets so check out the link below but before you do hear what some of our awesome uni studnets are saying about our classes :)
Alina McGregor, 3rd year BA Sociology/Anthropology student
I train mainly Brazilian Jiu Jitsu, though I've also trained in kickboxing and traditional Jiu Jitsu. I've been at the gym since I was 16 so it's been 4 years now.
I chose EMA because of the people and the attitude that makes the gym.
For me it's really about the people. I've made friendships that I would never have made otherwise and I've been able to enjoy developing myself through martial arts in terms of confidence, determination and physical ability.
Jack Birch, 4th year student, studying physics
I have trained at EMA for 2 years in the kickboxing class.
I chose Exeter Martial Arts as I wanted a gym that was not part of the university. I wanted somewhere I could train and not be reminded of my studies and university. It has provided a nice escape from the stresses and strains of being a student.
Training at EMA also appealed to me because of the broad range of disciplines they teach. I found that I could not only become a good striker but also a good grappler too.
My favourite thing about my training at Exeter Martial Arts has been the quality of coaches. The coaches are friendly and really want to see you develop and improve your abilities. There is a good sense of community in the gym. Everyone is friendly and welcoming and everyone wants to see you improve.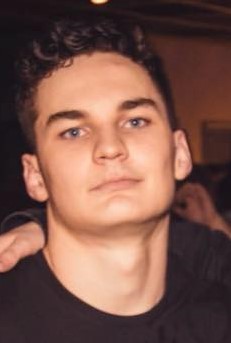 Oli Miles, 4th Year in Arabic and Islamic studies.
I train Mixed Martial Arts and Brazilian Jiu-Jitsu and have done so for about a year and a half. I train at Exeter Martial Arts because its teaching is varied, affordable and enjoyable. My favourite thing about training here is the family atmosphere and the attention that the coaches give to each student so that they can improve and enjoy themselves the most. The staff are amazing and really care for everyone here.
Grace Alexander, Law conversion
I started train kickboxing with EMA at the beginning of my first 3 year. I'm going into my 4th year now doing a law conversion course at Exeter. I chose to train at Exeter Martial Arts as I wanted to continue my training from home and meet new people outside of the university setting. At my taster class everyone was so friendly and welcoming, I loved it straight away!
My favourite thing about the training is seeing myself improve and the sense of community amongst the class. It's a great chance to socialise as well as train!
Angela Breimann , PhD student
I have been training Jiu jitsu which is a traditional martial arts for a year and a half now. I chose Exeter Martial Arts because they have a wide range of classes on offer although I was mostly interested in jiu jitsu and they also had a free trial session. I am, really glad a went along before everyone was super supportive and friendly. The thing I like best about training at Exeter Martial Arts is the real sense of achievement I get through the training and getting to interact with the people their.
Martial arts are well known to have a lot of benefits. Not only are they a great fitness work out but they also help build confidence and develop effective self-defence skills. They are also great for mental health and stress relief providing a switch of to modern life.
For Exeter University students we are holding several Free Taster on the following days.
Here you can come in and try a class and if you join up take advantage of our student discounts and our perks programme one of which is 50% of pizza at Sidwell street Pizza hut.
Thursday 17th September at 1.30pm, MMA
Tuesday 22nd September at 7.15pm, MMA
Wednesday 23rd September at 1pm, Jiu Jitsu and Nunchuks
Thursday 24th September at 1.30pm, Kickboxing
Our expert coaching team will introduce you to a wealth of knowledge around your chosen martial art, while helping you reach your fitness goals and learn some awesome new skills.
Here is some more info on the individual arts we are offering in the tasters.
MMA
Whether you want to learn MMA as an awesome way to improve your fitness and learn something new or if you are planning to train for competition in the ring, our classes are a great way to learn more about BJJ, wrestling, kick/thai boxing and boxing.
K1 Kickboxing
Want a fitness regime that is fun and has a great stress release?. Then our kickboxing class is for you.
Jiu Jitsu and Nunchuks
Learn the ancient art of the samurai and the skill of the Nunchuks in our friendly and fun Jiu Jitsu classes.
Here is a video where you can see more of our combat sports classes
To find out more about what EMA has to offer check out our combat sports video